Repair Inventory Tracking
Solution
Enhance your online status and tracking capabilities with CEREUS, our custom reporting software solution. Powered by Commercial Electronic Inc technology
Access CEREUS
Making Remote Inventory Tracking Easy 
Online status and tracking system that keeps you connected to your facility equipment repairs and inventories
Detailed status information from pickup through delivery
Consistent high quality repairs
QC results/test images logged and available online
Detailed online reporting including cost analysis, problem analysis , repiar history and more.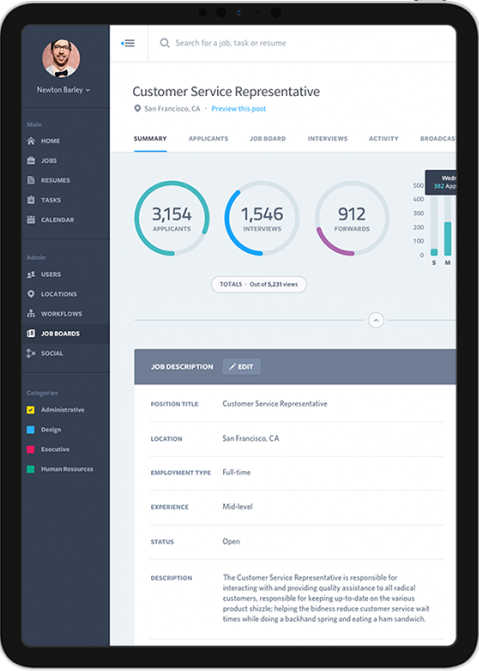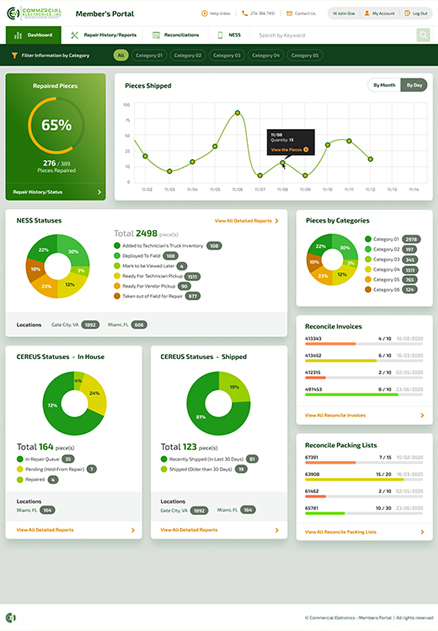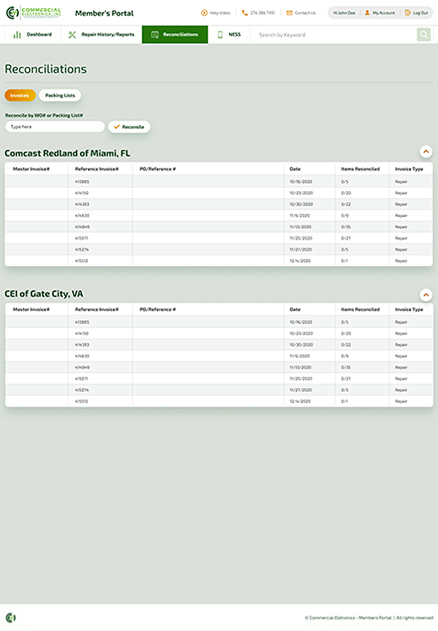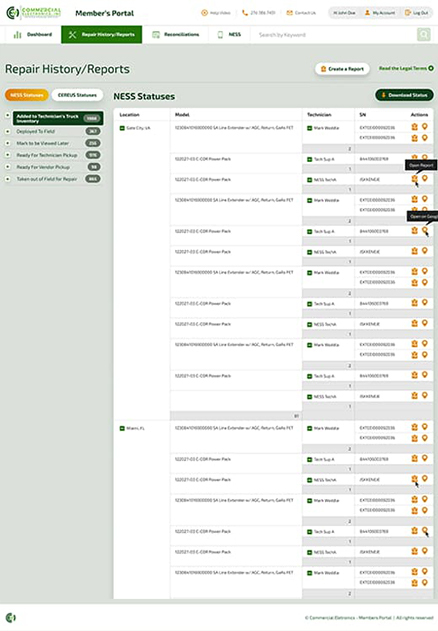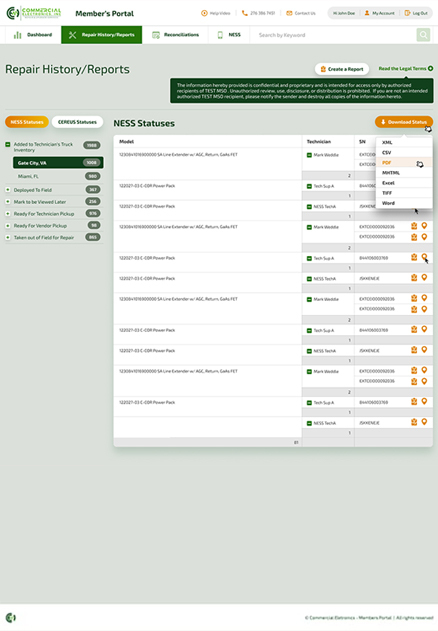 Solve Your Plant Management Needs 
CEREUS is dedicated to serving the telecommunications industry to enhance efficiency and reduce costs 

Reliability

Reduce Costs

Fast Turnaround
Track Your Inventory With CEREUS
Add another layer of tracking that you've never had before. Track, map, and tag your equipment no matter where it is.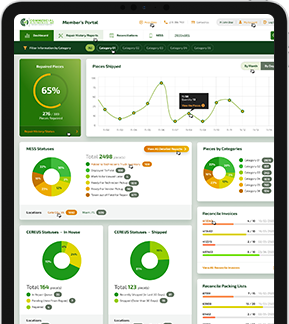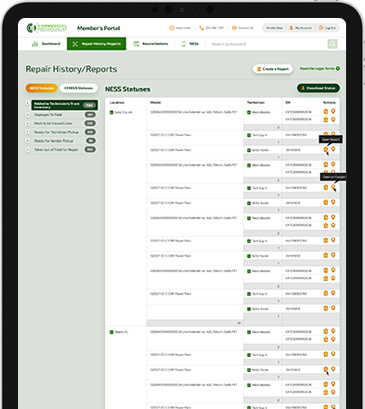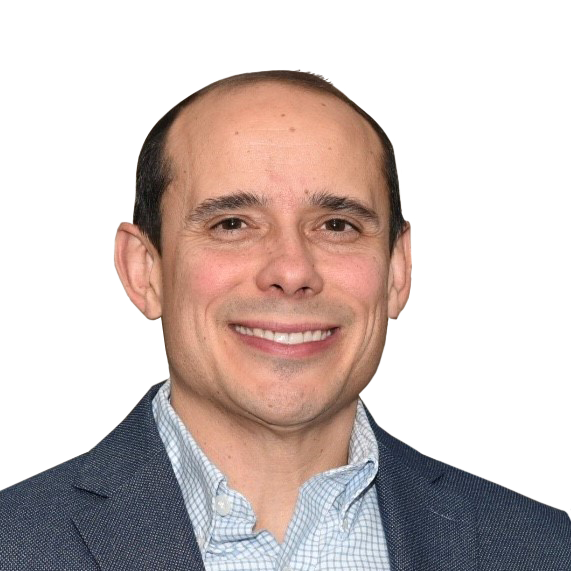 "We service it all, saving your management time and money dealing with multiple vendors. Every piece repaired by Commercial Electronics, Inc. is guaranteed to meet or exceed the manufacturer's published specifications."
Frequently Asked Questions
How do I enroll in CEREUS?
CEREUS is free to CEI repair service customers. Contact your sales representative to find out more. (sales@commercialelectronics.com)
Does CEREUS cost anything?
No, CEREUS is free to CEI repair customers.
Is the data collected in CEREUS available to me to use for other reporting methods?
Yes, all of the QC and testing data collected by CEREUS is yours to use. By logging into CEREUS there are several export methods available to you for data download.
Is the data collected sold to 3rd parties?
CEI does not release any data collected via Ness to 3rd parties.
Do I need any special hardware to use CEREUS?
CEREUS is a web-based service that can be accessed by most browsers.