Commercial
Electronics Repair
Fast turnaround, lower costs, inventory tracking & analysis tools
Speak To An Expert
Telecommunication Equipment Repair
Repair, refurbish, upgrade and replacement
for all types and models of equipment

Root Cause Analysis

NTF Screening

Equipment Testing or Evaluation

Product Upgrades
Superior Electronic Equipment Repair Solutions
Why Choose Commercial Electronics?
Track, Map And Tag Your Equipment
Guaranteed to Meet Expectations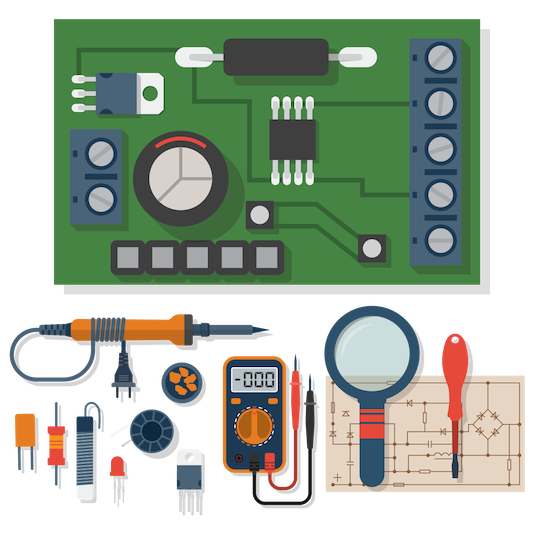 Superior Customer Service
Keeping Over
0
People Connected
Stay Connected To Your Electronic Equipment Inventory
Strategically Managed Asset Replacement Tracking Apps
Ness
Add another layer of tracking that you've never had before. Track, map, and tag your equipment no matter where it is.
Explore Ness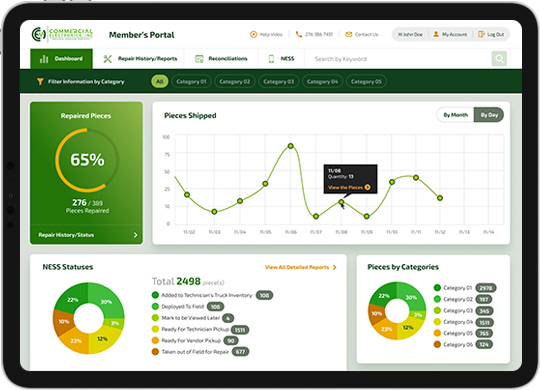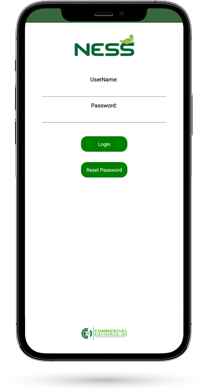 CEREUS
Enhance your online status and tracking capabilities with CEREUS, our custom reporting software solution.
Explore CEREUS
Why Clients Choose Commercial Electronics
With hundreds of years of combined technical experience, along with our extensive technical database and great leadership, we are able to offer customers proactive and high-value services without the high costs.
Expert Team
Highly trained technical staff provide the absolute finest quality repair, upgrade and engineering services
Training with Cisco, Motorola, Tyco, Alpha Technologies, Myers Power and Multilink
Equipped with the latest state-of-the-art test instrumentation
Complimentary Pickup Services
Provided to our customers for over 30 years
Available to most locations. throughout the US
All picked up equipment is recorded electronically and shared with clients
Inventory Management Tracking Tools
As a repair customer,  you'll enjoy free access to NESS, our newly added customer driven tracking, mapping, and tagging application available in iOS, Android, and Windows 10
What Our Clients Say
"We were seeing a lot of repeat repairs with our previous vendor and our shelves were usually empty, but when we switched to CEI our equipment was repaired the first time and we are always stocked "
"We have used Commercial Electronics for years. There have been several instances where I have asked them to fix certain items as soon as possible and it gets done. There is one time that I had called and said I needed an item asap. The next day he drove from Tennessee to Ohio to hand it to me personally."