We Are Commercial Electronics, Inc
Leading the Industry Since 1968
Contact Us
This is Our Story
A Reputation 50 years in the making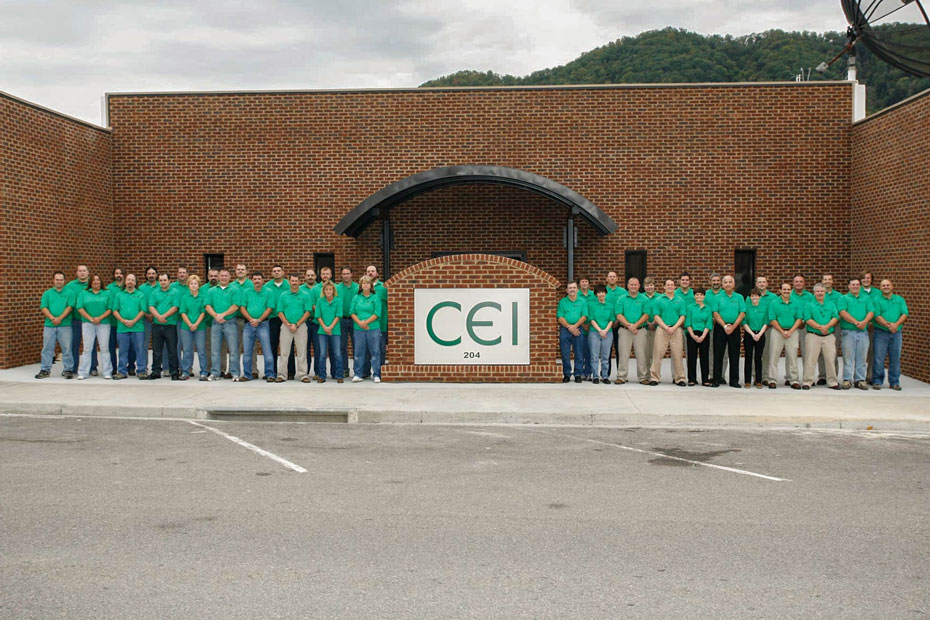 We have successfully served many industries since 1968. During that time, our company has evolved into a worldwide primary engineering and repair service provider. From the vacuum-tube era, we repaired Cable Television line amplifiers manufactured by RCA, Jerrold and Entron.
When transistor gear appeared, we repaired the 1960's line equipment manufactured by companies such as Ameco, Vikoa and Kaiser. For twenty-five years, we owned and operated our own high-tech Cable Television system, which served as a large "outdoor laboratory", affording our technicians and engineers the opportunity to duplicate, analyze and solve equipment problems confronting our clients from all climatic and geographical regions. Since our early days, we have developed it's repair capabilities in other industries such as Manufacturing, Agriculture, Mining, Sewage Treatment, Medical and Video Surveillance along with many others.
This Is Our History
Company Founded by Jerry Parsons—we have been in business for over 50 years.
Jerry Parsons and Ken Jenkins purchased assets of Weber City cable system which became Scott County Cablevision, which served as a valuable outside laboratory for us. It provided the opportunity to evaluate, develop equipment improvements and upgrades, and to experiment with the latest technological advances of the specialized amplifiers and associated equipment services provided by CEI.
our company was Incorporated
CEI established itself as a major telecommunications entity and added new channels to Scott County Cablevision Such as CNN, ESPN, TMC, HBO, etc.
CEI moved to its current location in Gate City, VA (the initial building, which was subsequently expanded)
CEI becomes first repair company to offer free pickup and delivery service, which was a huge hit in the cable industry.
In addition to line gear, we added the ability to repair headend equipment.
Added ability to repair standby power supplies.
Expanded Scott County Cablevision to other areas as well as formed another cable system called Virginia Cable, Inc., which served another part of Scott County, Virginia. Began offering an innovative local channel called Channel 30. It offered filming and playback of all local events, such as local sports, church services, educational meetings, as well as a local news show each week. Both companies' mission statement at that time stated that we would deliver what the client wants, provide the best quality of service and at the most efficient pricing possible.
Phased out construction frenzy and mapping/design in favor of repair and engineering division. Reached highest penetration rate for cable system in the state of Virginia with Scott County Cablevision, Inc., of 84%.
Solely focused on repair and engineering division of company. This generated a level of revenues and profits that permitted CEI to completely phase out the construction and mapping/design division.
Sold Scott County Cablevision to local telephone co-op. Started focusing on repair/engineering division of company.
Expanded our footprint by adding Commercial Electronics and Supply, which sold parts to industrial and commercial customers as well as the telecommunications industry.
We offered CPA services provided by in-house CPA. We also have in-house programmer/designer--eliminate account and administrative overhead over last 5 years.
CEI developed the first version of CEREUS (Commercial Electronics Repair and Engineering Unified System), our internally developed Enterprise Resource Planning software. This has consistently increased the competitiveness of CEI by increasing process efficiencies, reducing costs, and managing quality control.
Started offering refurbished units as part of our service offerings.
Began offering CEI TRAK, real time asset tracking.
Added ability to repair fiber optic equipment.
Expanded Matrix (Cable Load Generator) capability to 1 Ghz.
Each field service representative wears a photo ID badge so you will know it is CEI picking up your cable equipment. All CEI company vehicles are equipped with GPS tracking systems, further proving our commitment to you and the security of your assets.
Field service representatives began utilizing a windows-based tablet PC and printer to provide the customer with a computer-generated packing list which provides a record of what you have sent for repair.
Added Quality Statement to Mission Statement to reinforce what we were already doing: CEI will provide products and services that meet or exceed our customers' networks and ensure their constantly improving Quality Management System. We will achieve a high standard of employee and company excellence
Began working two shifts with a staff of 48 employees.
Expanded facilities by adding adjacent properties and constructing new building sections.
Created new version of CEREUS that took our AFR from 3% to less than 1.4%.
Expanded CEREUS by offering digital pickup service, enabling a smoother and more accurate pickup process that allowed the customer to receive a electronically printed pickup packing list at pickup.
Expanded CEREUS again to offer a paperless pickup service, allowing the company to take a step towards being Green. The first in the industry. Customer is emailed the packing slip instead of it being printed.
Further expanded facilities by adding adjacent properties.
Upgraded testing capabilities by replacing the Matrix with the Rohde & Schwarz CLGD (Cable Load Generator Docsis). In 2018, we Introduced NESS (Network Extended Supplemental System)(patent pending), a tool that allows the customer to fully track the life of their equipment, gain clarity into inventory statues, and analyze failures and deployments.
Added the ability to repair GPON equipment
Unveiled newly designed website at www.commercialelectronics.com

Commerical Electronics, Inc
Leadership Team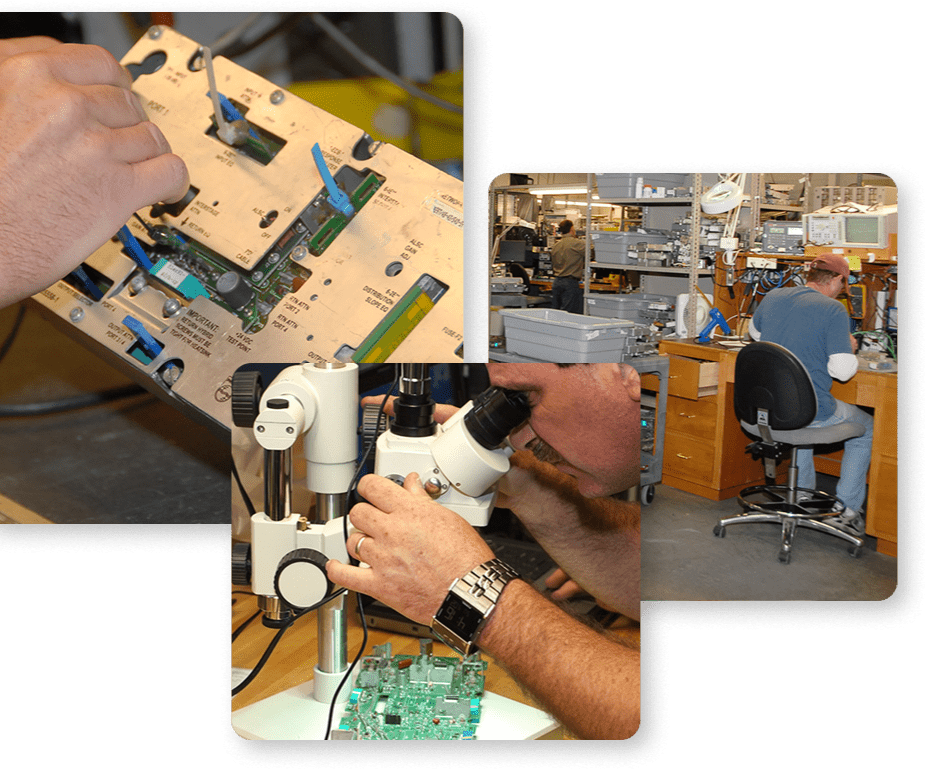 Commercial Electronics and Sustainability
We are committed to mitigating our environmental impact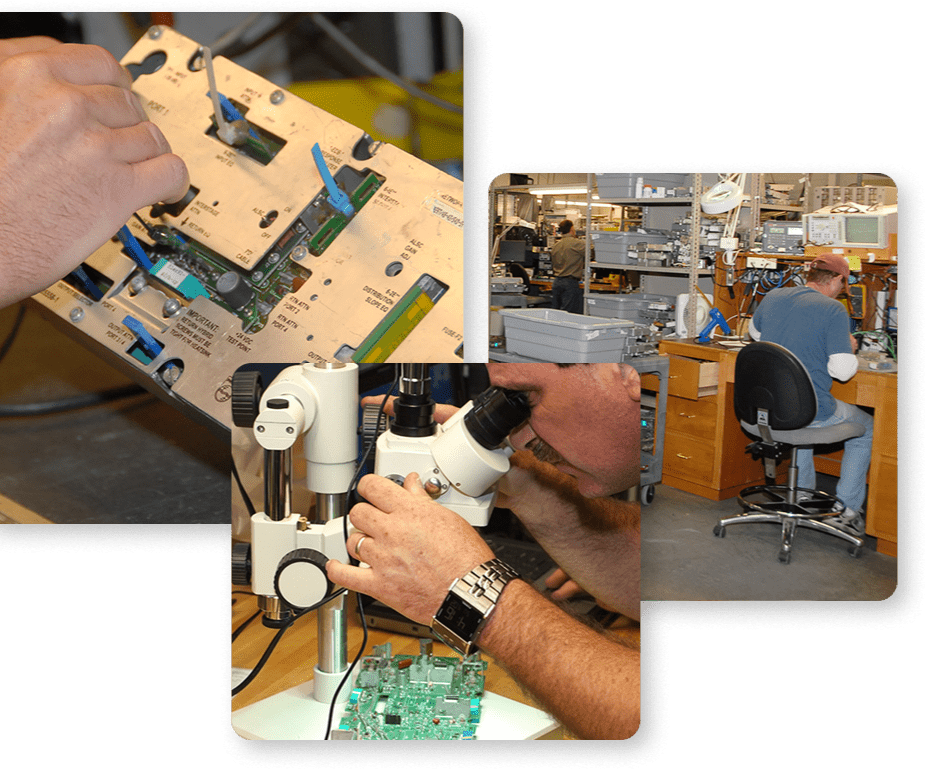 Commercial Electronics, Inc. believes in partnering with our customers to do our part in reducing waste and saving energy. Our sales team have a smartphone cell phone that's used for all business activities.
It's used to record customer's equipment when a pickup is made which then emails a PDF packing slip immediately to the customer so there is no paper used. Through the use of computer systems, CEI has over the past 10 years, reduced paper usage to less than an 8th of what our original needs were and reduced our energy needs for those computer systems down to less than a half. Through the use of those same computer systems, we track how many times each piece has been repaired by it's S/N (serial number). This gives us the ability to track how many times a piece of equipment was repaired and what caused the failure each time, what action was taken to bring the device back to the manufacturers' specifications and how much money has been spent throughout the duration of life, which helps determine when a piece of equipment has reached it's end-of-life. When a device has been deemed end-of-life, CEI has many different processes to recycle it in an eco-friendly way.
Interested in becoming part of the
Commercial Electronics Team?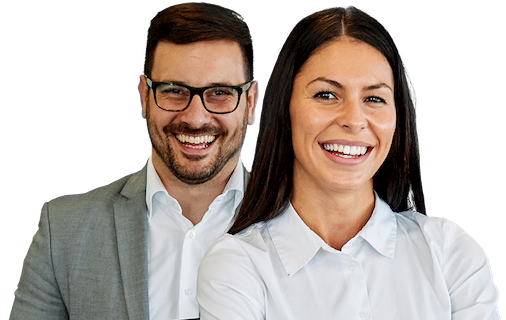 There are no short-cuts to quality
Find out what the customer wants: do whatever it takes, and provide it
Our Philosophy
Removing equipment repair complexity
Success is not luck, it is earned
Success is only accomplished by team effort