Track the Life Cycle of Your
Equipment With Ness
First Complete Remote Inventory Tracking and Repair Virtual Tagging System
Get Clarity With Ness
Add another layer of tracking that you've never had before. Track, map, and tag your equipment no matter where it is
Strategically. Managed. Asset. Replacement. Tracking
Know who has the equipment before it goes missing
Detailed on-hand inventory and location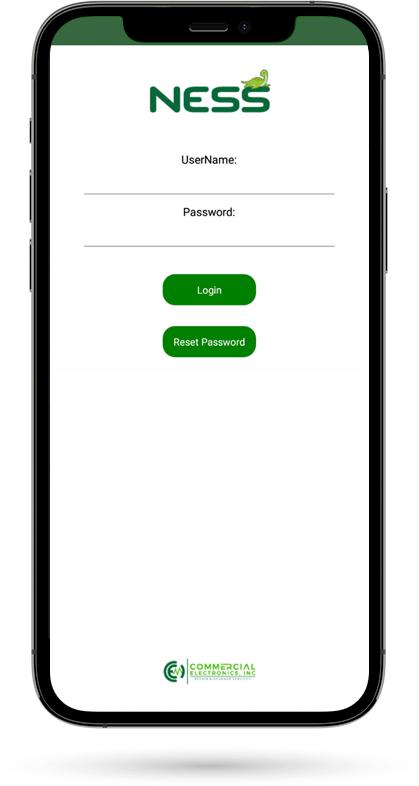 Knowing what inventory you have on hand is key to not overspending
Eliminates having to stock physical repair tags
Track and monitor the status of your repair
How Ness App Works

Install

Setup your equipment

Enjoy the benefits
Follow Your Equipment Throughout Its Entire Life Cycle
Take a Quick Overview of Ness
Ness is Available For All devices
Add Another Layer of Tracking That You've Never Had Before. Track, Map, and Tag Your Equipment No Matter Where it is.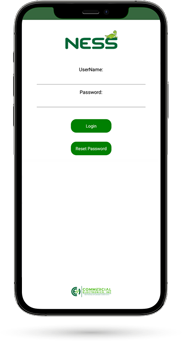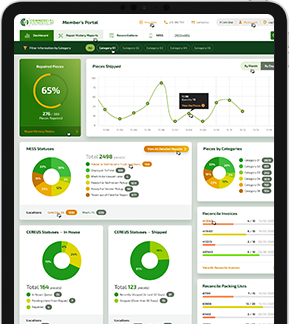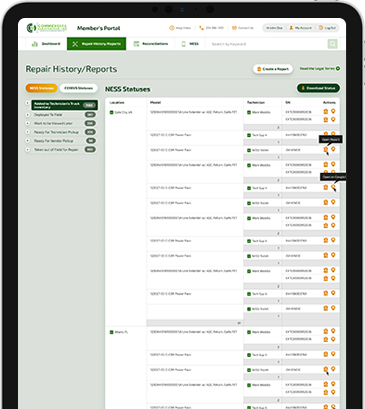 Frequently Asked Questions
How do I enroll in NESS?
NESS is free to our CEI repair customers. Contact your sales representative to find out more. (sales@commercialelectronics.com)
Does NESS cost anything?
No, NESS is free to CEI repair customers.
Is the data collected in NESS available to me to use for other reporting methods?
Yes, all of the data collected by NESS is yours to use. By logging into CEREUS there are several export types available to you for data download.
Is the data collected sold to 3rd parties?
CEI does not release any data collected via Ness to 3rd parties.
Do I need any special hardware to use NESS?
NESS works on most Android, iOS, and Windows 10 devices. A camera on the device is preferred to make data entry simple and accurate, but is not necessary.
Does NESS track me?
No. It only captures what has been scanned by system personnel using the virtual tagging system in place by NESS. It does not track your movements.