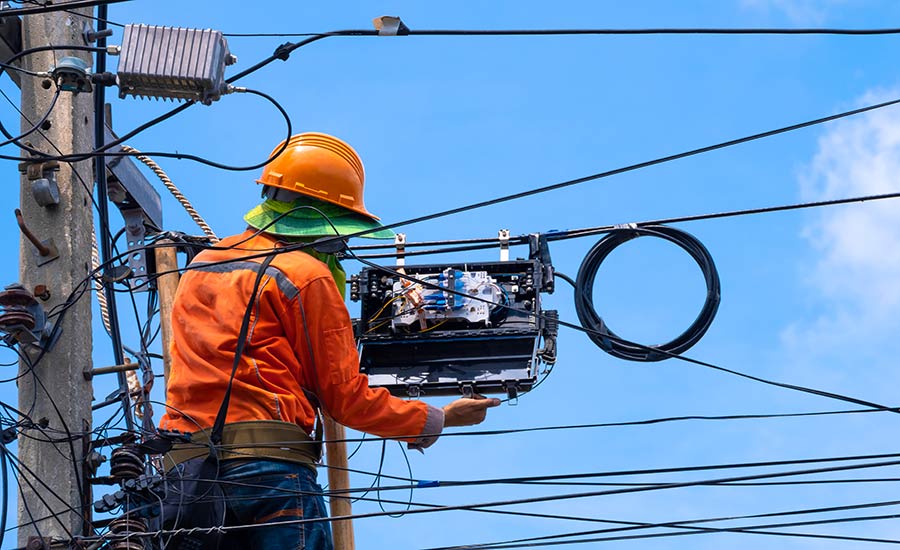 How can you prevent equipment failure?
According to a recent report that evaluated maintenance practices in plant operations, 78% of companies use preventive maintenance to deter unexpected breakdowns and recurring repairs.
We'll share everything you need to know about preventative maintenance for your equipment, from the most common causes of failure to the benefits of a detailed maintenance plan.
Plus, we'll share how we can prolong the life span of your equipment through our affordable, expert repair services at Commercial Electronics.
Common Causes Of Equipment Failure
Equipment failure can cause unplanned downtime, production interruptions and service interruptions, which leads to dissatisfied customers.
Let's look at some of the most common causes of equipment failure.
Aging
According to a recent study, aging equipment accounts for 40% of unscheduled downtime in plant operations.
Continuous operation year after year can cause natural equipment deterioration, leading to repeated failure and necessary repairs. This means money spent on spare parts and shipment fees as well as interruptions in the production or service cycle.
Plus, the older a piece of equipment gets, the more difficult it often becomes to find spare parts for repair. Aging equipment that's not regularly inspected often requires reactive maintenance, which can be costly.
Mechanical Failure
From failure due to equipment defect to metal fatigue and corrosion, mechanical failures can significantly affect cable plant operations.
Operator Error
Although operators are trained to operate complex equipment and are required to follow strict Standard Operating Procedures (SOPs), human error is not uncommon
From lack of specialized knowledge to fatigue, distraction or negligence, equipment can break down or even cause an accident due to operator error.
Lack Of Preventive Maintenance
While the run-to-failure method, also known as breakdown maintenance, might be acceptable for non-critical or cheaper equipment, failure to implement preventative maintenance on valuable equipment needed to maintain production can result in significant downtown and financial loss.
Over-Maintenance
Believe it or not, excessive maintenance can hinder equipment stability and cause more harm than good.
Examples of over-maintenance include over-lubricating machinery, dismantling complex equipment and failing to put it back together properly, and more.
6 Benefits Of Preventive Maintenance
Preventive maintenance should be scheduled at regular intervals to ensure optimal working condition and identify potential problems before they result in equipment failure.
Preventive maintenance tasks are typically performed based on hours of equipment usage.
Benefits of preventive maintenance include:
Fewer Breakdowns And Work Interruptions
Preventive maintenance can help reduce the risk of breakdown up to 75%, according to The Operations And Maintenance Best Practices by U.S. Department of Energy.
When equipment is inspected regularly, many issues can be prevented by diagnosing and addressing potential problems before they spiral.
Decreased Downtime
According to the above survey, preventive maintenance can also reduce downtime by up to 45%.
Compared to repairs, which can cause prolonged downtime and delays, routine maintenance can be scheduled as needed without disrupting production.
Enhanced Efficiency
When regularly inspected and maintained, equipment has longer life span and better performance, leading to a production increase of up to 25%.
Longer Life Of Assets
Regular maintenance optimizes the mean time between failures, or MTBF.
Tracking MTBF can help you plan preventive maintenance and react before an equipment issue occurs.
Improved Safety
Regular equipment inspections increase equipment compliance with the Occupational Safety And Health Administration (OSHA) and ensure a safer working environment.
In addition, tracking preventive maintenance measures through a computerized system allows you to view your maintenance history, safety protocols and audits in one place.
Reduced Maintenance Costs
The combination of fewer breakdowns, less downtime and a longer equipment life span leads to reduced maintenance costs, by as much as 30%.
Scheduled preventive maintenance will help prevent equipment failure and also extend the lifespan of your equipment.
Plan maintenance for each piece of equipment based on usage. Document all inspections, notes and repairs for all equipment, and assess your plan regularly to adjust where needed.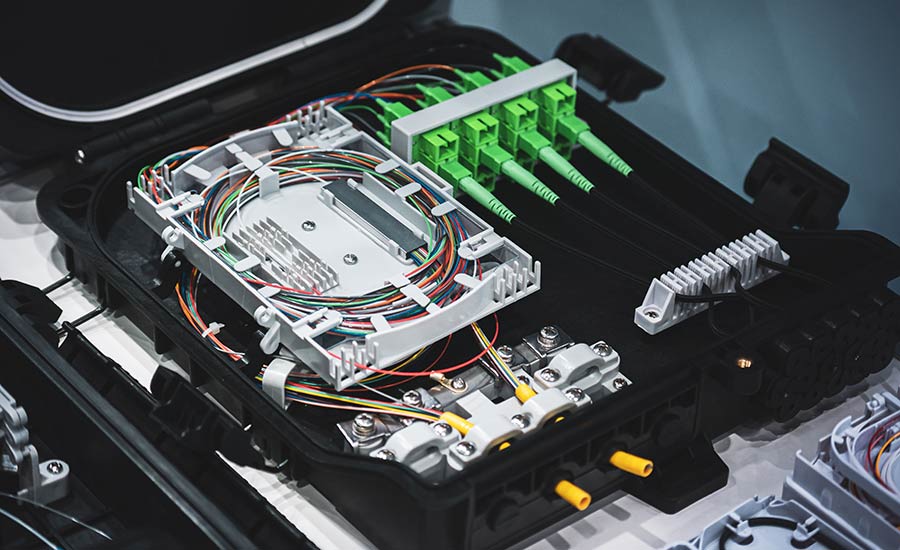 How Can You Prevent Equipment Failure?
Preventative maintenance is one of the best ways to prevent equipment failure that can lead to halted production and loss of revenue, but it's not our only recommendation.  
Here's how you can prevent equipment failure, in addition to preventative maintenance: 
Provide Thorough Operator Training
Providing thorough and routine training will minimize the risk of human error in operating your equipment, which can lead to failure and even accidents.  
Do not allow untrained staff to operate critical equipment, where errors may result in injuries, production disruptions and financial losses.  
Invest In Equipment Management And Maintenance Software
Equipment management and maintenance software allows you to track and organize all of your repair and maintenance activities. Mobile apps are especially beneficial for employees, so they can document inspections and repairs, and make notes on the go. 
At Commercial Electronics, we use CEREUS, a custom reporting software solution helps you track your inventory, enhance efficiency and reduce costs.  
CEREUS provides online reports, including problem analysis, repair history and cost analysis.  
You can track the status of your equipment repair during all stages, from pick-up to delivery. 
To track the life cycle of your equipment, take advantage of the NESS App. Available for all devices, it allows you to track, map and tag your equipment no matter where it is. 
We offer NESS at no charge for our repair customers, and we ensure your data remains inaccessible to third parties. 
Create And Follow A Maintenance Checklist
Comprehensive checklists are a vital part of preventive maintenance for your equipment. 
Create a customized checklist for maintenance personnel to follow with every inspection. Organize it according to what makes the most sense for your company. 
For example, your checklist may be organized by: 
Equipment assets

 

System types

 

Time interval (daily, weekly, monthly, quarterly, yearly)

 

Season (if seasonal inspections are applicable)

 

Priority level

 

Usage level

 

Responsibility

 
The items on your preventative maintenance checklist will differ based on your specific equipment and maintenance needs. 
For example, your checklist might include some of the following actions: 
Clean the equipment to remove dirt, corrosion, lubricant and other debris

 

Inspect the sharpness of tools

 

Look for and replace damaged parts

 

Check filters and fluid levels

 

Calibrate your equipment

 

Test all safety controls

 

Log all inspection notes and repairs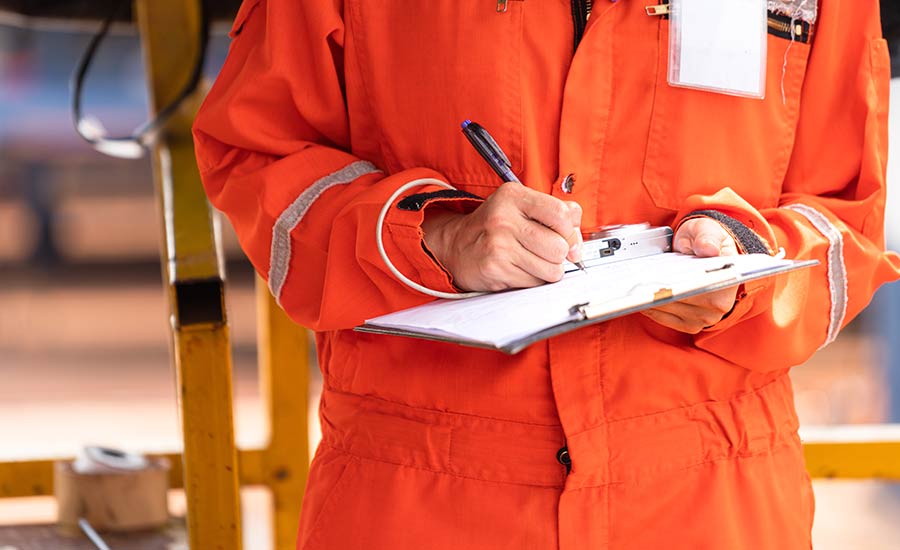 Equipment Repair At Commercial Electronics
At Commercial Electronics Inc., our experts have over 50 years of experience in electronic equipment repair. We specialize in repairing, refurbishing, upgrading and replacing all types and models of equipment.
Our expert equipment repair services include:
Power Supply Repair Solutions
From transformers and rectifiers to filters, damaged cables and voltage regulators, we inspect, clean, service and repair outside/inside plant power supplies.
GPON Repair
Our expert Gigabyte Passive Optical Network repair team provides reliable repair and maintenance services for your GPON network.
Fiber Optic Repair
We inspect, clean, service and repair your CATV Fiber Optic equipment, including damaged or cut fiber-optic cables, connectors and other network components.
Line Equipment Repair Solutions
We provide expert repair for your line equipment, from inspection and cleaning to upgrades and modifications.
Headend Repair
From converters and modulators to antennae, microwave receivers and satellite dishes, our team provides a full range of headend troubleshooting and equipment repair.
Our meticulous repair process includes:
We inspect your equipment for physical damage
We remove corrosion and clean the equipment
We modify and upgrade your equipment
We conduct repair and testing to ensure your equipment meets the manufacturer's specifications
We execute QC tests and log all repair data in CEREUS, a software solution that stores your repair data
At Commercial Electronics, we offer complimentary pick-up and drop-off services to repair your equipment with minimal disruptions to your operation.
The repair process is recorded electronically and shared with you, from the moment of pickup to the moment of drop-off, so you stay up-to-date with information on all repairs.
Key Takeaways On Preventing Equipment Failure
Equipment failure and recurring repairs can wreak havoc on your operation and bottom line.
The most common causes of equipment failure include:
Aging
Mechanical failure
Operator error
Lack of preventive maintenance
To eliminate the risk of downtime and costly repairs, and prolong the life of your equipment:
Implement a preventive maintenance plan
Conduct regular training for equipment operators
Implement an equipment maintenance software system
Follow a detailed checklist for all maintenance
At Commercial Electronics, we provide power supply, GPON and fiber optic repair, as well as headend and line equipment repair solutions.
From repair and refurbish to upgrade and replacement, we offer fast turnaround, expert repair and lower costs, so you can get your operation back up and running with minimal disruptions.